How does it work?
1. Sign Up
It is free to sign up and add your partners. Basic functionality to add and assign tickets, players, days, or whatever you are sharing, is also free.
2. Add your partners
Add partners by entering their email address. Each partner can set their own draft settings -- including AutoDraft.
3. Set up your draft
Add partners by entering their email address. Each partner can set their own draft settings -- including AutoDraft.
4. Hold your draft
Start your draft whenever your group is ready. The Group Administrator can pick for partners as needed. All data is updated immediately as the draft progresses. Move through your draft quickly. When you are done, results are available to all partners.
Access OnlineDraft from any Internet-Connected Device
OnlineDraft works great from any Internet-connected device using a modern web browser. Use your desktop computer, laptop, smart phone or tablet to make your picks.
Season Tickets
If you share season tickets to sporting or entertainment events, this service is for you. Instead of holding a 3-hour conference call or figuring out when all of the partners can meet in person, hold your draft here. Set up is easy and free and you can start your draft whenever you like. You can finish your draft in a few minutes or take a few days. We take the pain out of the process. All major sports and teams are available -- if your team is not here (see available teams), let us know and we'll add it. Read More...
Players or People for Teams & Leagues
Selecting players for youth sports leagues can be tiring. Who is going to record the results? How many hours will it take? What is a coach can't be there in person? Which players are still available? Who was just taken? Using OnlineDraft to host your youth sports league draft solves all of this. Coaches can rank players before the draft. The commissioner can make the selections or coaches can make their own picks from a computer or any mobile device. Connect a laptop to a TV and use our Draft Board to keep everyone in sync. Results are updated instantly. Make the draft easy, fun, and quick so you can concentrate on other things. OnlineDraft works great for youth sports leagues: baseball, softball, basketball, soccer, football, hockey, lacrosse, and more. Read More...
Shift, Slots, Days
Do you need to divide shifts for your work or business? (See how Cisco Meraki drafts shifts) Do you share a vacation home or condo? How do you determine who what? Set up and OnlineDraft and make it easy! Just select your dates, add your partners, and set up your draft. Hold your draft whenever you like. Once you are done, everyone has the results and even a calendar to keep track. Read More...
Draft Possession in Estate or Divorce
Dividing possessions of an estate or in a divorce can be a challenging process. OnlineDraft can help make it fair and efficient. Our system will let you load and track all of the possessions. Read More...
Draft Anything
Do you need to divvy up something between a group of people? OnlineDraft can help. Use OnlineDraft for anything that is shared or needs to be divided between your group. For example, a sales department can draft accounts/leads, divide an estate, or a group can select tasks that need to be done. The Draft is similar to fantasy sports drafts with all the features your group needs. Read More...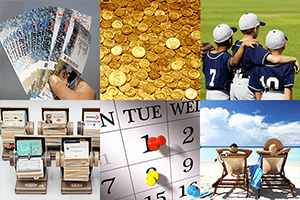 Draft Board for In-Person Drafts
Are you hosting an In-Person Draft? Our Draft Board can be projected onto a screen for all to see. Administrators can control the draft and participants can call out their picks or make their own picks using an internet-connected device.
Have more questions? Help Center