Thousands of season tickets holders use OnlineDraft to split their tickets - you should too!
OnlineDraft has loaded the schedules for all NHL Teams. Sign up, select your team, add your partners, and then draft the games. Sharing season tickets has never been easier!
Email and SMS (text message) Turn Notification
Full control of the Draft Order
Draft Order Algorithm for Complex Ownership Structures
Administrator control of the Live Draft
Calendar and List View of all Games & Tickets
Pre-Rank Games before the Draft & AutoDraft
Works on any Internet-Connected Device
1. Picks Per Partner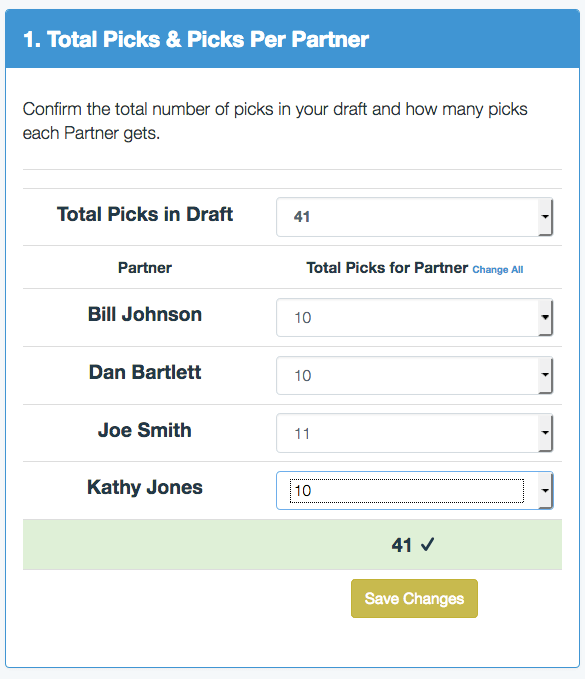 2. Draft Order
3. Rank Games Before
4. Start your Draft!
5. Post Draft Results (optional pricing)
6. Season Calendar